Equipment & Learning Center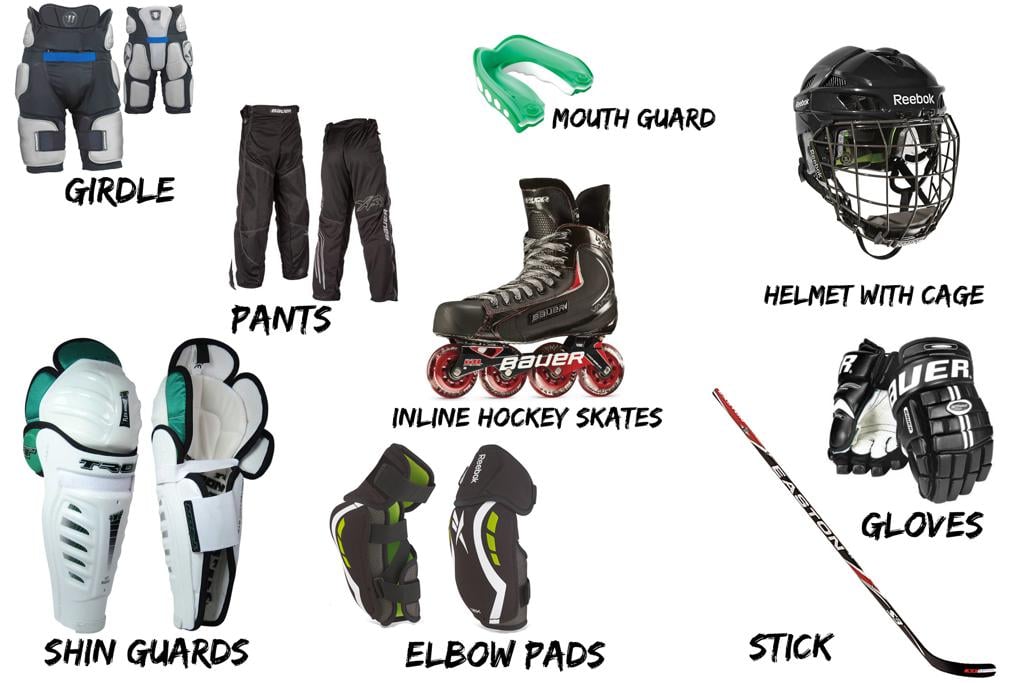 Required Equipment
Helmet (Full Mask)

Gloves

Elbow Pads

Shin Guards

Roller Skates

Stick

Protective Cover

Girdle (optional)

Shoulder pad (optional)
Learning Center
If you need more information on finding the right equipment, sizing equipment for your player, or need help fixing equipment; check out the following link:
https://www.inlinewarehouse.com/IW_Hockey_Learning_Center/catpage-HOCLC.html
Loaner Equipment
Interested in giving hockey a try? We may be able to arrange for loaner equipment in order for you to get out and skate and get a feel for hockey. Contact us for details.
Purchasing Equipment
Ready to purchase equipment? Here are a few places we suggest.